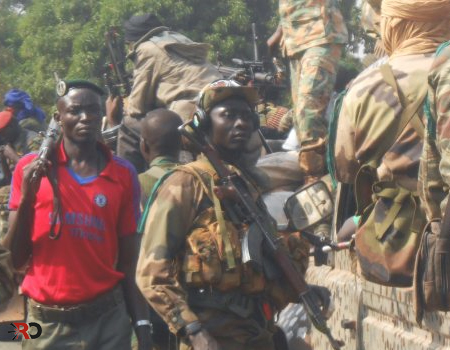 By Shafiul Huq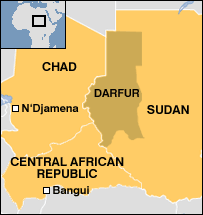 Central African Republic has recently caught the attention of the world media.  Yet, the crisis there is not a new one and the country has been beset by coups and rebellions since its independence from France in 1960. Although the recent unrest is often portrayed as a local conflict between Christians and Muslims, it has deeper underlying causes and is playing out within a wider context of external powers vying for influence in Africa.
The current crisis has its roots in years of rebellion against the former president Francois Bozizé who was ousted in a coup last year. Bozizé himself came to power in a coup in 2003 with the help of Chad. He faced rebellions against his rule right from the very beginning of his term in office. He was infamous for being corrupt, not securing the basic needs of people and for the abuses committed by his troops in quelling rebellions. He signed peace agreements with the rebels a number of times but they never resulted in lasting peace. It was within two months of the last agreement signed in Libreville in January 2013 that he was ousted in a coup after ruling for a decade.
Upon ousting Bozizé from office in March last year, Michel Djotodia, the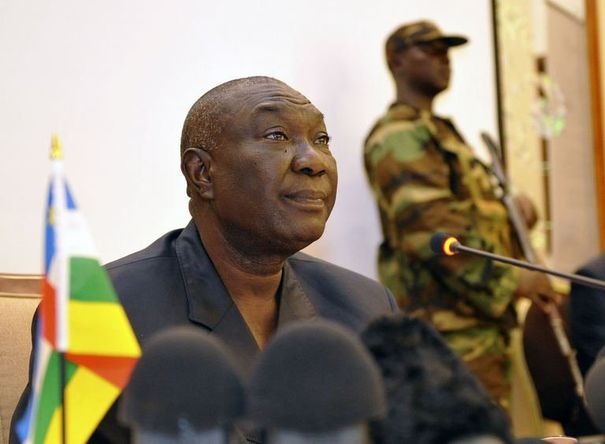 Muslim leader of the rebel coalition group, Seleka, became the president. Atrocities committed by Seleka fighters and the emergence of the Christian anti-balaka militias massacring Muslims brought Djotodia under increasing pressure from the Economic Community of Central African States (CEEAS), and particularly Chad, to resign, which he did in January 2014. Under the pretext of trying to curb the violence, France and the African Union deployed troops in Central African Republic, but atrocities against Muslims continued unabated despite the presence of foreign troops that were purportedly there to protect the people.
France's military intervention in the Central African Republic is nothing new. The Central African Republic is of great interest to France due to its strategic location and vast mineral resources, especially uranium which is a major resource for nuclear energy in France. In order to maintain control over this vitally important African state, France has continually meddled in the country's politics. For example, French paratroopers overthrew Bokassa and restored Dacko in power in 1979. Also, France launched airstrikes on rebel held areas in support of Bozizé during the Bush War. Many people were killed and hundreds of thousands, mostly Muslims, were displaced.[1]
France also uses other states and regional bodies in Africa to manipulate events in its favour. For example, we saw how the Economic Community of West African States (ECOWAS) intervened in Mali once the French-backed former president Amadou Toumani Touré was ousted in a coup led by the US-trained Captain Sanogo. ECOWAS pressured Sanogo to hand over power to an interim government while France rushed to intervene militarily to bring things under its control again before new elections took place. Events in the Central African Republic seem to be taking a similar course. France has used the influence of its ally and regional heavy-weight, Chad, to lead the CEEAS to pressure president Djotodia and prime minister Tiangaye to resign. Chad was also a key player in brokering the Libreville agreement between Bozizé and the rebel groups. Also, as was mentioned earlier, it was with Chad's help that Bozizé carried out the coup in 2003.
While France tries to maintain its influence in its former colonies, the US stance over African issues has often been contradictory to France's. For example, the US has actively tried to stop or at least delay French intervention in Mali so that elections could be held under the coup-leader Sanogo. Then-US ambassador to the UN, Susan Rice, even dismissed French plans for Mali as "crap"![2] But France pushed through a resolution in the UN to allow it to intervene in Mali prior to elections. Similarly, we are seeing the US at odds with France over the Central African Republic, albeit a bit more subtly this time. In a press statement, Victoria Nuland, the State Department spokesperson, condemned the "illegitimate seizure or power" by Seleka rebels and Djotodia's "self-appointment as president".[3] Yet she stopped short of calling the ousting of Bozizé a coup and, contradicting herself in the same press statement, she hoped for elections to be held under the interim government that was ironically headed by Djotodia, the same person she had just criticized.[4] When Djotodia and Tiangaye were forced to resign due to pressure from Chad and CEEAS, the US threatened to impose targeted sanctions on "those who further destabilize the situation, or pursue their own selfish ends by abetting or encouraging the violence." It also called on the Central African Republic's neighbours to stop efforts to escalate tensions from within their territory.[5]
France, on the other hand, has called for a quick replacement of the resigned leaders, Djotodia and Tiangaye. The French Defense Minister Jean-Yves Le Drian said, "The national transition council… must implement a provisional alternative because the aim is to hold elections before the end of the year."[6]
Though France has said that its military involvement in the Central African Republic will be a short one, it will most likely stay as long as it needs to ensure a government of its choosing is installed. This will probably be something similar to Mali where the French were proclaiming to the world that it was going to be a short mission, yet French military presence still continues in Mali more than one year since the intervention.
---
[1] http://www.asiantribune.com/node/71275
[2] http://world.time.com/2012/12/18/malis-crisis-is-the-plan-for-western-intervention-crap/
[3] http://diplomacy.state.gov/discoverdiplomacy/explorer/issues/206991.htm
[4] http://www.vice.com/read/violence-in-the-central-african-republic-escalates-as-presidents-family-flees-country
[5] http://www.globalpost.com/dispatch/news/afp/140126/us-weighs-targeted-central-african-republic-sanctions-0
[6] http://www.globalpost.com/dispatch/news/regions/africa/140110/france-urges-replacement-central-african-republic-president-who-