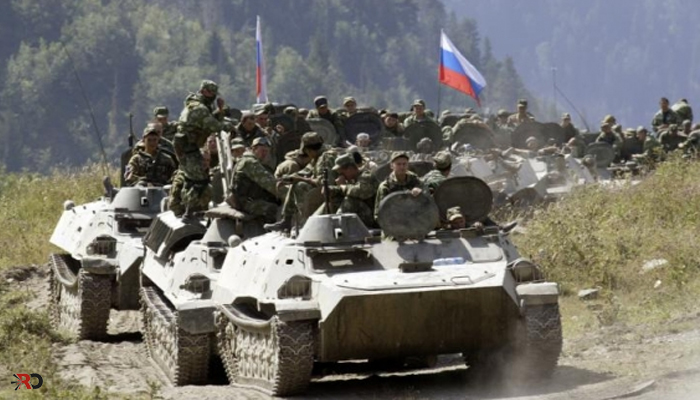 By Adnan Khan
Throughout August and September Russia moved a considerable amount of military equipment into Syria, which was a major escalation in the four year old conflict. Russia then began airstrikes in Syria on 30th September and gained considerable global coverage of its military strikes throughout the North of Syria. Russia targeted rebel groups who had made considerable advances against al-Assad's regime in the Idlib area. Russian military jets were guided by al-Assad's ground forces and gave cover to Bashar al-Assad's military forces, Hezbullah, Iran's Islamic Revolutionary Guard Corps (IRGC) and other Shi'ah forces. But this progress, which the media followed closely has now stalled and the initial momentum is fast evaporating. Whilst it is too early to make comparisons with the Soviet Union's decade long war in Afghanistan, where the Taliban bled them to death, there are a number of developments in Syria that do not bode well for Russia.
[pullquote align="right" color="" class="" cite="" link=""]No one expected the uprising in Syria to last four years. Despite foreign interference and indifference to the demands of the people both the US and Russia and every other regional power have failed to hijack the uprising and completely derail the objectives of the people of Syria.[/pullquote] Whilst divisions amongst the numerous rebel groups has been a consistent feature throughout the Syrian landscape, the foreign invasion by Russia and their open support for the Iranian supported fighters, militia groups and sectarian forces has united the rebel groups. Forces which received weapons from the US, Islamic groups and many others have combined to take on Russian forces. Around 41 rebel groups, which included powerful factions such as Ahrar al-Sham, Islam Army and the Levant Front joined forces against the Russian invasion. One of the rebel groups, Tajammu Alezza, said in the two-page statement posted online: "The Russian military aggression on Syria is considered a blatant occupation of the country even if some claim it was done with the official request of the Assad regime. Those who lost legitimacy can't offer it. All Syrian armed revolutionary factions must realise we are in a war to push an aggressor, a war that makes unifying ranks and word a duty on all brothers. Any occupation force to our beloved country is a legitimate target."[1]
Just like their Soviet predecessors, Russia has underestimated the resolve and adaptability of the rebel groups. The rebel groups quickly adapted to the Russian invasion by retreating from areas that were bombed and falling back when the Syrian ground forces advanced. Then the rebels came back at night to often regain what had been lost the previous day. In classic guerrilla tactics the rebel groups fought a conventional army with unconventional tactics which has resulted in them surviving the Russian onslaught. Russian air attacks have targeted what they claim were munitions depots and weapon storage facilities. Russian jets also gave air cover to al-Assad's ground forces but this on its own will never change the battlefield balance in Syria as al-Assad's forces with Hezbullah and Iran's support have struggled against the rebel forces mobility. This is because guerrilla warfare is organized in a decentralized manner, making it difficult to cripple such a force as it has no critical nodes within its structure. As pro-Assad forces have moved further inland, they have had to contest rebel forces in and around cities such as Aleppo, Homs and Hama and they are now stalling in the face of organized rebel defenses.
What Russia also didn't anticipate was the rebel use of anti-tank missiles. These have been used in the Syrian conflict since the beginning, with more advanced versions appearing in 2014 and were used by some of the rebel groups. The US provided such arms to ensure the rebels were not routed by al-Assad, but only a handful were provided to the rebels, so they could not do too much damage. But the advancing Syrian forces have been losing up to ten armoured vehicles a day. As the pro-regime forces are operating as a conventional force, they lack the element of surprise, especially with Russian jets giving them cover. The rebels on the other hand, operating as a guerrilla force operating in small groups, sometimes in just groups of two and thus can strike with the element of surprise, a lesson al-Assad's forces learnt the hard way. Sam Tuck, a military analyst with Stratfor, the global intelligence firm highlighted: "They [Russia] are facing severe resistance on the ground and I would dare to say that with the amount of destroyed vehicles that we've seen, this might be a setback in the early stages of that offensive. This is looking like a quite effective defense of operation from the [Syrian] rebel side."[2]
Russia was relying on al-Assad's ground forces and the plethora of fighters to hold ground and expand, but with the current firepower Russia has invested in Syria this has stalled. A US intelligence official confirmed: "Many of the [rebel] forces that remain in key areas are battle-hardened and experienced fighters. Air power alone is unlikely to turn the battlefield in Assad's favor."[3] Russia has avoided using significant ground troops in Syria, as it knows body bags returning home will quickly turn public opinion, but as Russia's offensive is stalling a significant development took place in Washington. US secretary of defence confirmed in a Senate hearing on October 27th that the US will begin "direct action on the ground" against ISIS forces in Iraq and Syria. "We won't hold back from supporting capable partners in opportunistic attacks against ISIL, or conducting such missions directly whether by strikes from the air or direct action on the ground. This is combat and things are complicated," said Senator Ashton.[4] After constantly reiterating the US would not put ground troops in Syria, the US secretary of defence in parallel with Russia's stalling in the face of the rebels in Syria now plans to put ground troops in Syria.
No one expected the uprising in Syria to last four years. Despite foreign interference and indifference to the demands of the people both the US and Russia and every other regional power have failed to hijack the uprising and completely derail the objectives of the people of Syria. Bashar al-Assad made a passionate speech at the end of July highlighting he no longer had the forces to retake most of the country.[5] Worried his regime was on the verge of collapse both the US and Russia were in agreement that an intervention was necessary. But Russia's intervention has now stalled and is unlikely to make much progress unless a massive escalation take place. Worried about this failure it appears the US has accepted it will need to physically intervene as every prior plan to provide a leg up the al-Assad regime has failed.
[1] http://www.theguardian.com/world/2015/oct/05/syrian-insurgent-groups-vow-to-attack-russian-forces
[2] http://www.voanews.com/content/russian-backed-offensive-stalling-in-syria/2999607.html
[3] http://www.voanews.com/content/russian-backed-offensive-stalling-in-syria/2999607.html
[4] http://www.nbcnews.com/news/us-news/sec-carter-direct-u-s-action-ground-iraq-syria-n452131
[5] http://www.aljazeera.com/news/2015/07/syria-assad-speech-150726091936884.html